Took this out to Borneo with JDP productions who make Spy In The Wild programmes. It was made at John Nolan Studio where I did the animatronic body movements: sawing wood, washing an arm and moving its neck. The  excellent head movements were  made by Adrian Parish and there is a camera inside the moving eye. The shoot was an amazing experience with many encounters and a learning curve about the horrors of palm oil deforestation on the animals' lives.
Going to work.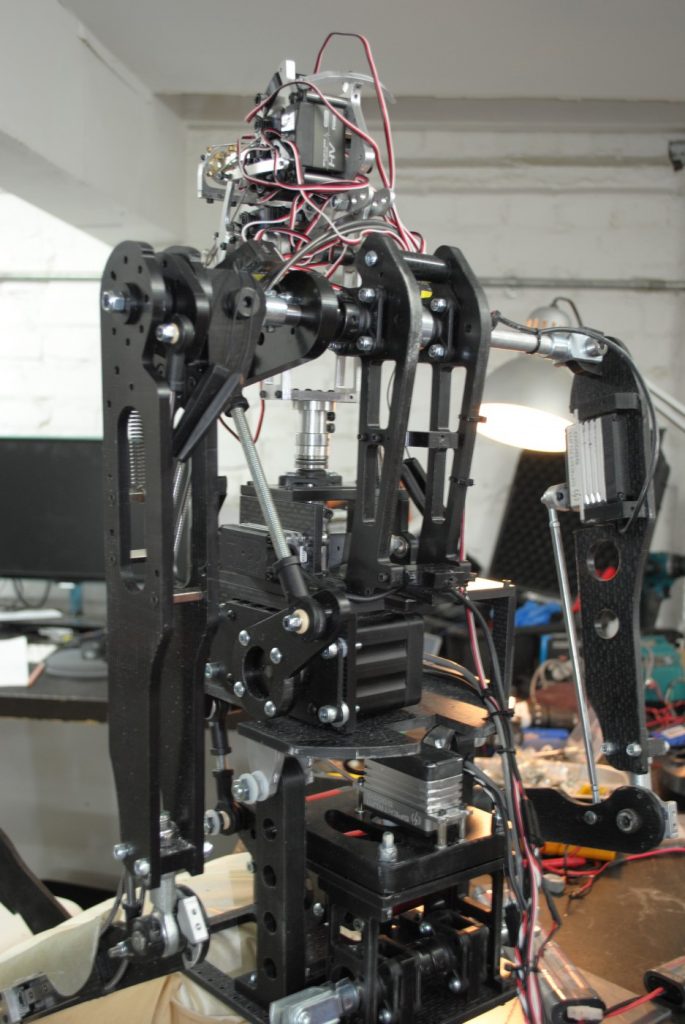 Here, baby meets robot
An informative visit to the orphanage where we filmed one of my favourites young orangutans Mr Barney.