Designed with the client the dress movement and made the mechanics for use in a sage performance.
See the dress on stage in action.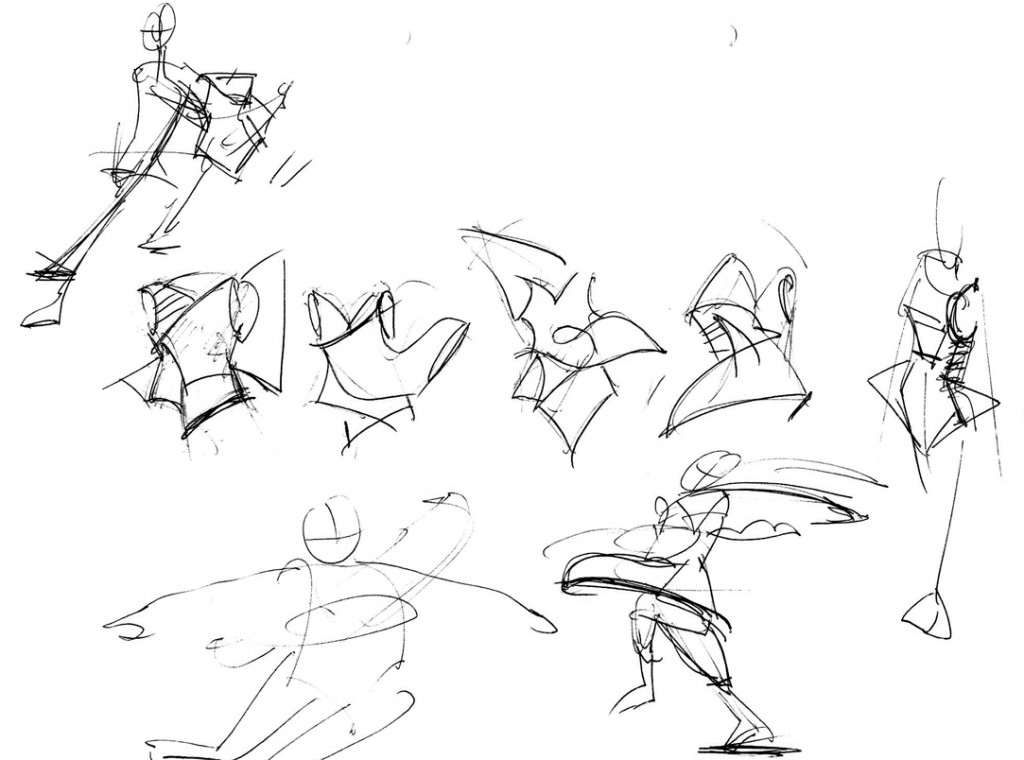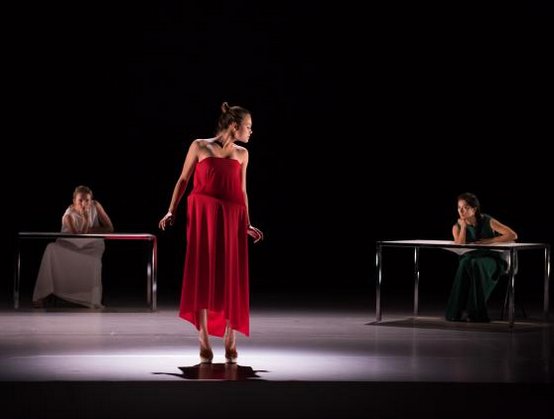 "There are some fantastic coup de théâtre moments: the dress that moves by itself, twisting into new shapes as if possessed, like an haute couture version of Alien"Evening Standard
"dresses which seem to move of their own accord, and in one noirish sequence worthy of a Lady Gaga video, a dress which moves like it has a python inside it, forcing its wearer to totter on her heels while three vampish ladies practically climb on tables to get a better look at her."
This was another challenging  collaboration with Hussein Chalayan for his Gravity Fatigue show . Called Possessed, the brief  was for a  mechanical moving dress that alive while being held still then put on by a dancer who becomes effected by its  movements. I love contemporary dance, so  decided to part fund the project to make it happen and bought in  fellow designed Andy Roberts. We  spent two weeks coming up with all type of movements and solutions but it was on the very last day of the process that the best solution materialized.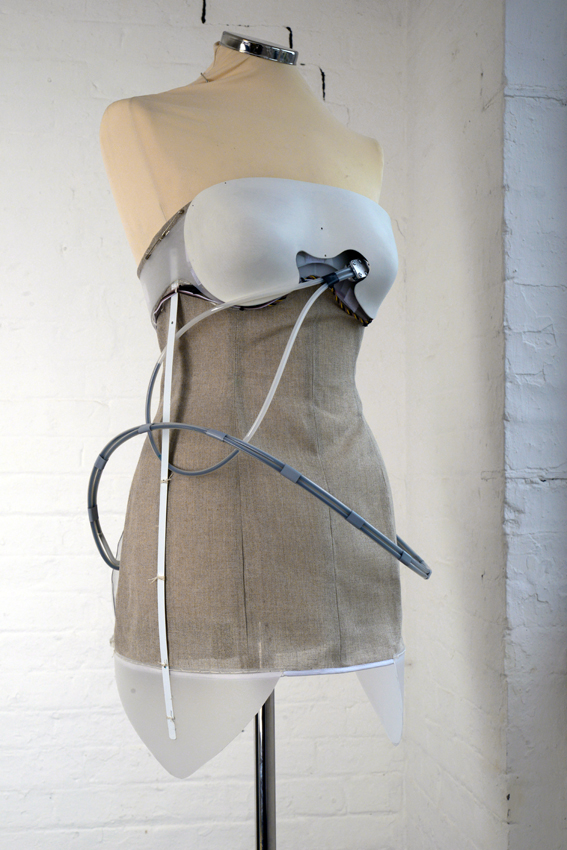 http://www.telegraph.co.uk/dance/what-to-see/gravity-fatigue-hussein-chalayan-sadlers-wells-review/