For this promo director Kevin Godley envisaged a radio controlled camera mounted on a 120 meter rollercoaster track that weaved its way around and through the band.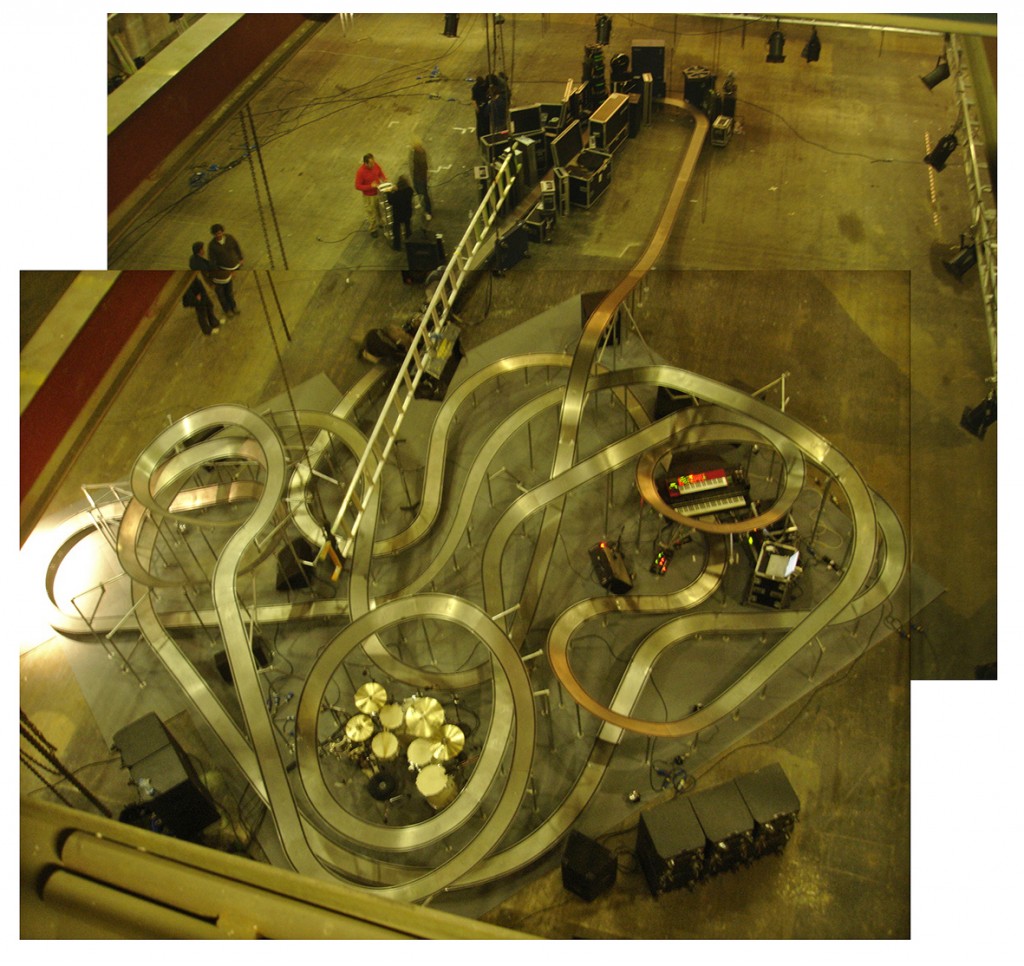 The car team Mark, Ken, Doug and Robin.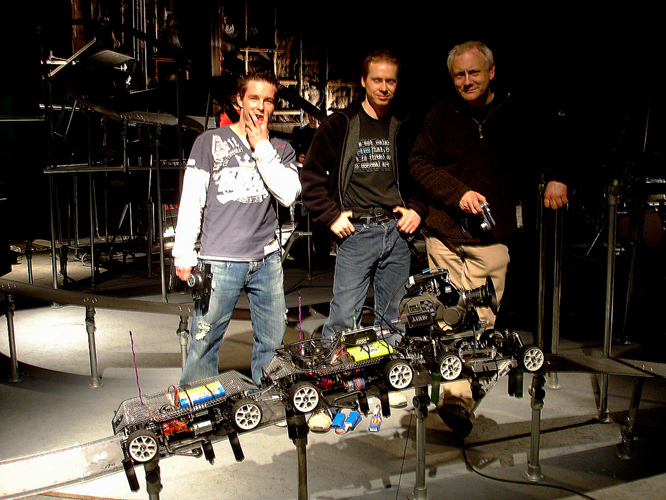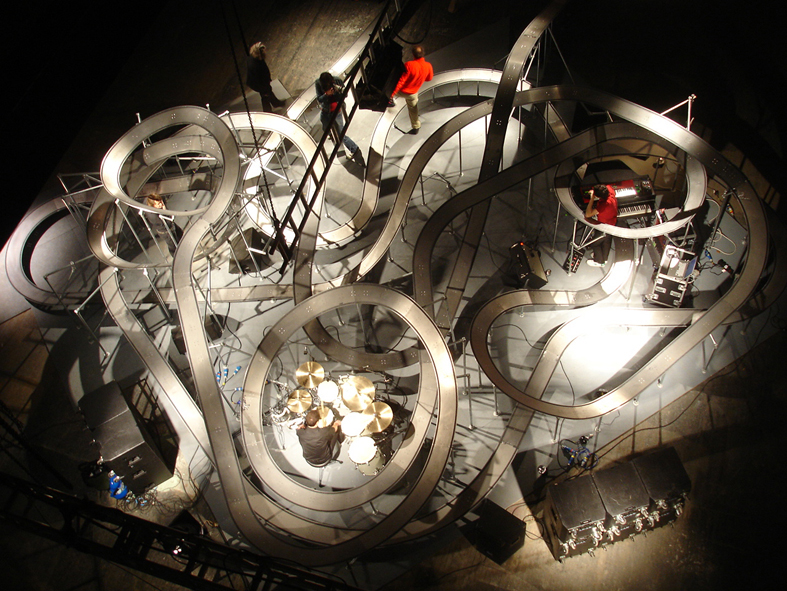 The track was constructed and tested in Artem's workshop before being transported and rebuilt on at Shepperton.