This was my first project working together with Anya, Bevin Roper and the team.  They wanted to introduce theatre and mechanical movement to a hand bag fashion launch. Andrew Roberts and myself  were to help design and guide what mechanical effects could be possible for Michael Howells to include in his set designs.
On the big day we would puppeteer the effects from back stage and have performers out front.
Concepts & designs for the show included ten animatronic displays,  a 60 metre conveyor belt and four 'Roaming' cabinets with performers inside operating the cabinets.
Promo film by Sam Huntley of the show  "All I Ever Wanted' London Fashion Week Show AW12
I like to start with a pen and pencil to help propose the staging of the effects.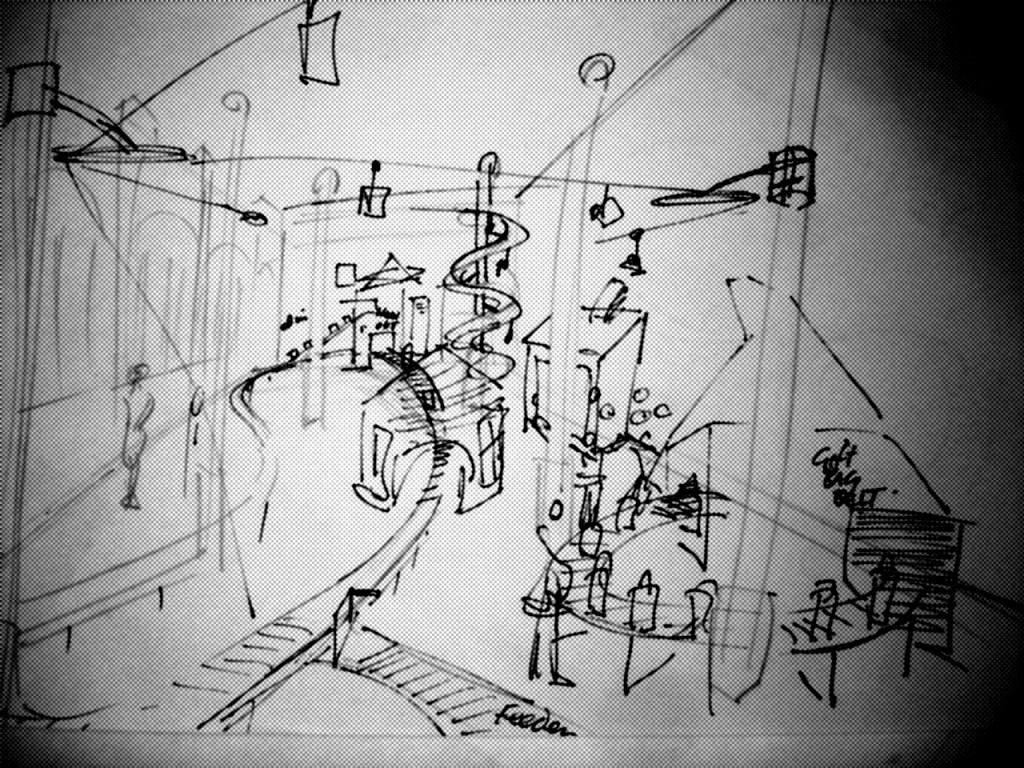 Additional concepts and animatronic designs, Andy Roberts, animatronic design Andy Colquhoun, art direction Ian Barratt, creative carpentry/ performance Jamie Lawrence, excellent studio assistance Olympia Forbes, studio- performance Daniel Hyland & Suzi Battersby, thanks for the conveyor belt crew from University of Hertfordshire.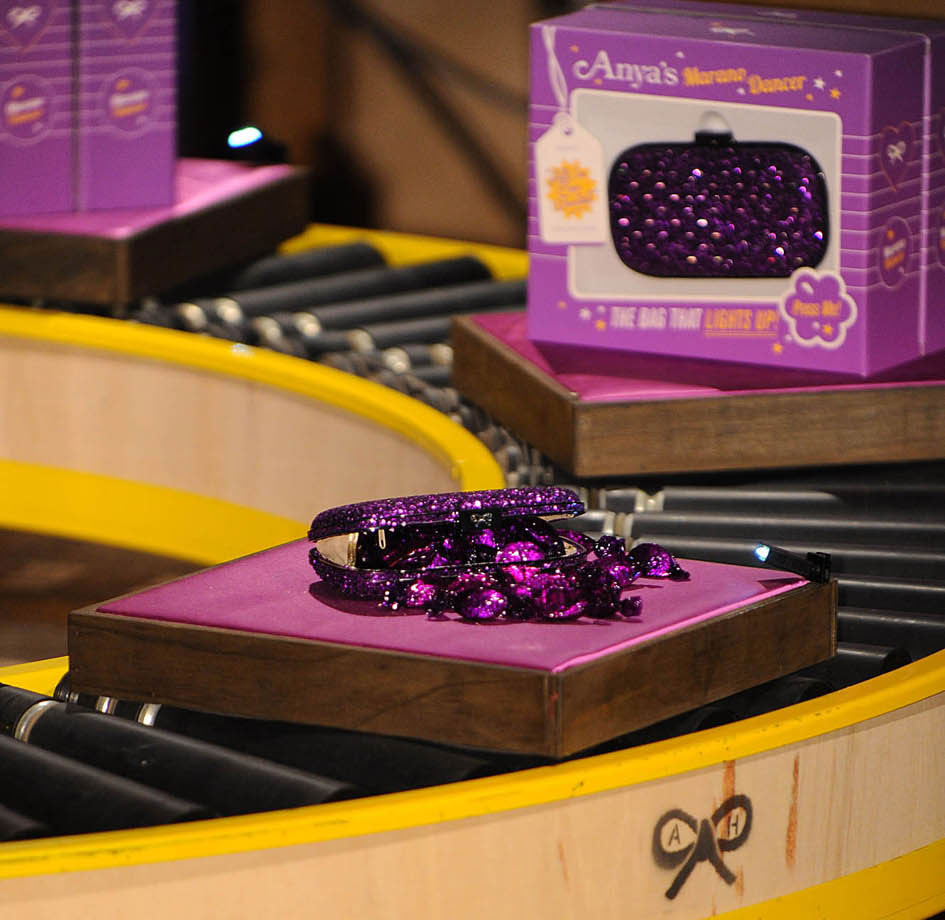 For a magical moment, we were transported back to childhood, peering in Christmas shop windows at toys that light up and play tunes.

Anya Hindmarch, we love you. Her British show debut, entitled All I've ever wanted, was just that. It was Busby Berkeley with bags (and not a model in sight).

Art director Michael Howells (Nanny McPhee, Dior) created an old Ealing Comedy-style factory set – a winding production line beset with whirring machines bringing Anya's bags to life (via Adam Wright's animatronics). Purses opened like Muppet mouths; and bags, in old-fashioned cabinets, were worked by white-gloved magicians' fingers.

Inspiration came from "a favourite noisy toy my kids have, which lights up and wraps presents," said the designer, who appeared riding a bicycle (in mid-air) just before the final confetti cannon exploded in time with the Funny Girl soundtrack finale.

Bags will be boxed like toys for Christmas. That's every fashionista's present sorted, then?
London Fashion Week Daily