Two 40-foot hydraulic sperm whales made in the Uk and Amsterdam.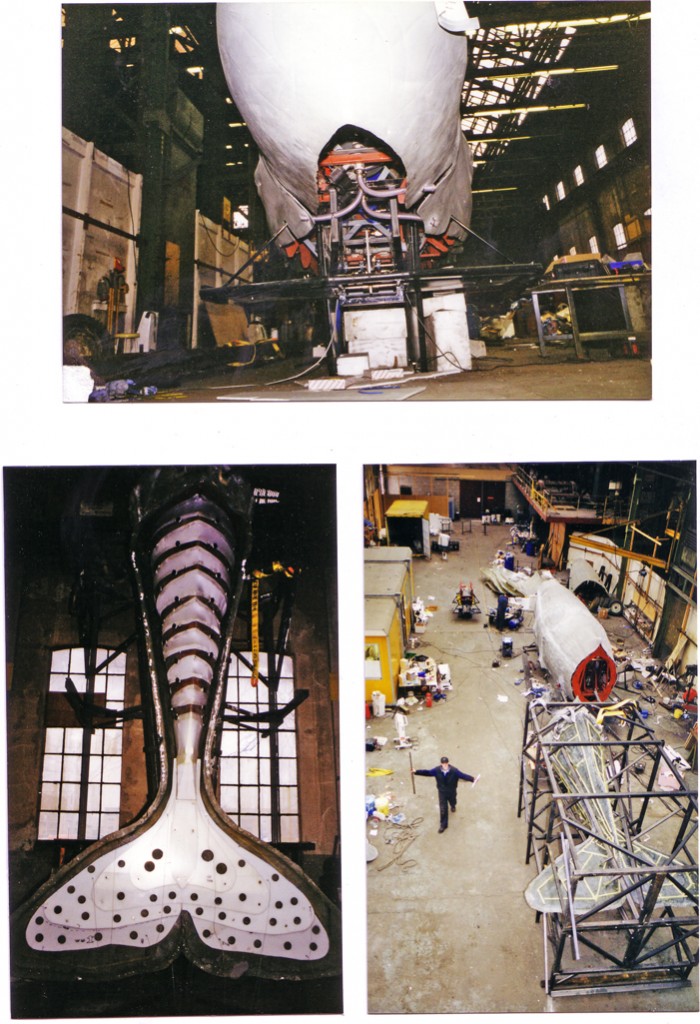 The tail had the mechanism placed into the mould – and then it took twelve hours to pour in the  silicone .The whales we made were tested in the harbour towed by another boat, and they were able to dive and surface with a moving tail.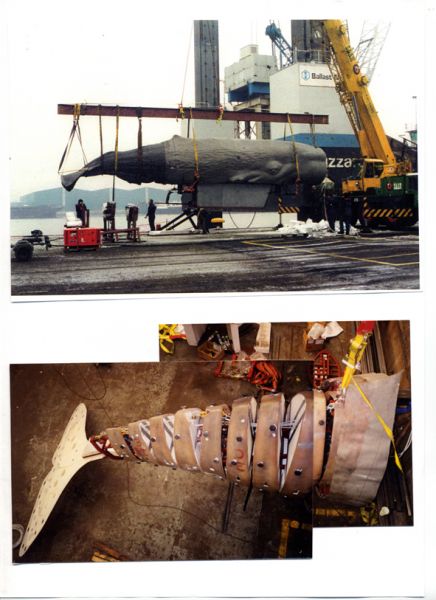 Read more on the external link.